Beacon Family Services
Beacon Family Services help families, schools, communities and fellow support professionals to build and repair relationships through therapeutic interventions. To improve outcomes for families, children and the clinical professionals delivering therapy, Rather Nice Design and I created a set of colourful and vibrant resources to help clients better access, engage and better understand different therapeutic modalities.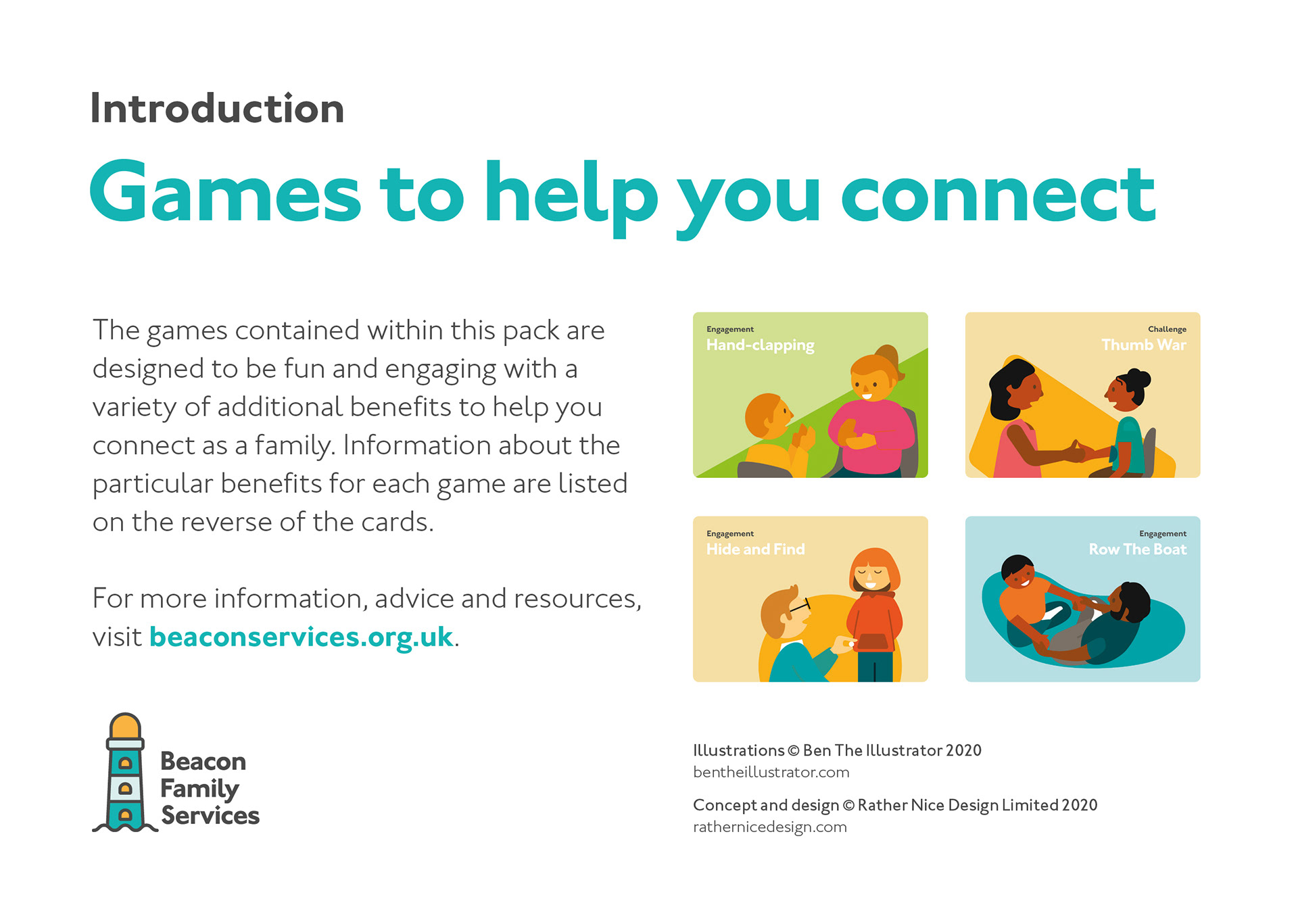 We created 24 cards in total, each explaining an activity to be done with a child and their parent, carer or support giver.  Each activity fits into one of four categories; Structure, Nurture, Challenge and Engagement.  From the outset we all worked to ensure the set was inclusive to all, covering all backgrounds and relationships.  As you can see in this selection of pencil drafts we also focused on keeping the illustrations as clear and simple as possible, while still retaining some dynamics to ensure the children are attracted to the activities.