Out of the Loop
After a chance meeting on Twitter during the 2020 lockdowns, I began a collaboration with psychologist and counsellor Gillian Batty, bringing visuals to her brilliant anxiety treatment program.  Initially, the name and brand was conceived by myself and my wife (and creative partner) Fi.  Gill and I then worked together to create a psycho-educational E-Book designed to demystify and treat anxiety, the result is
OutoftheLoop.co.uk
.
Below you can see a selection of the illustrations and icons I created for Out of the Loop, all copy has been removed but of course can be seen in full by taking the program.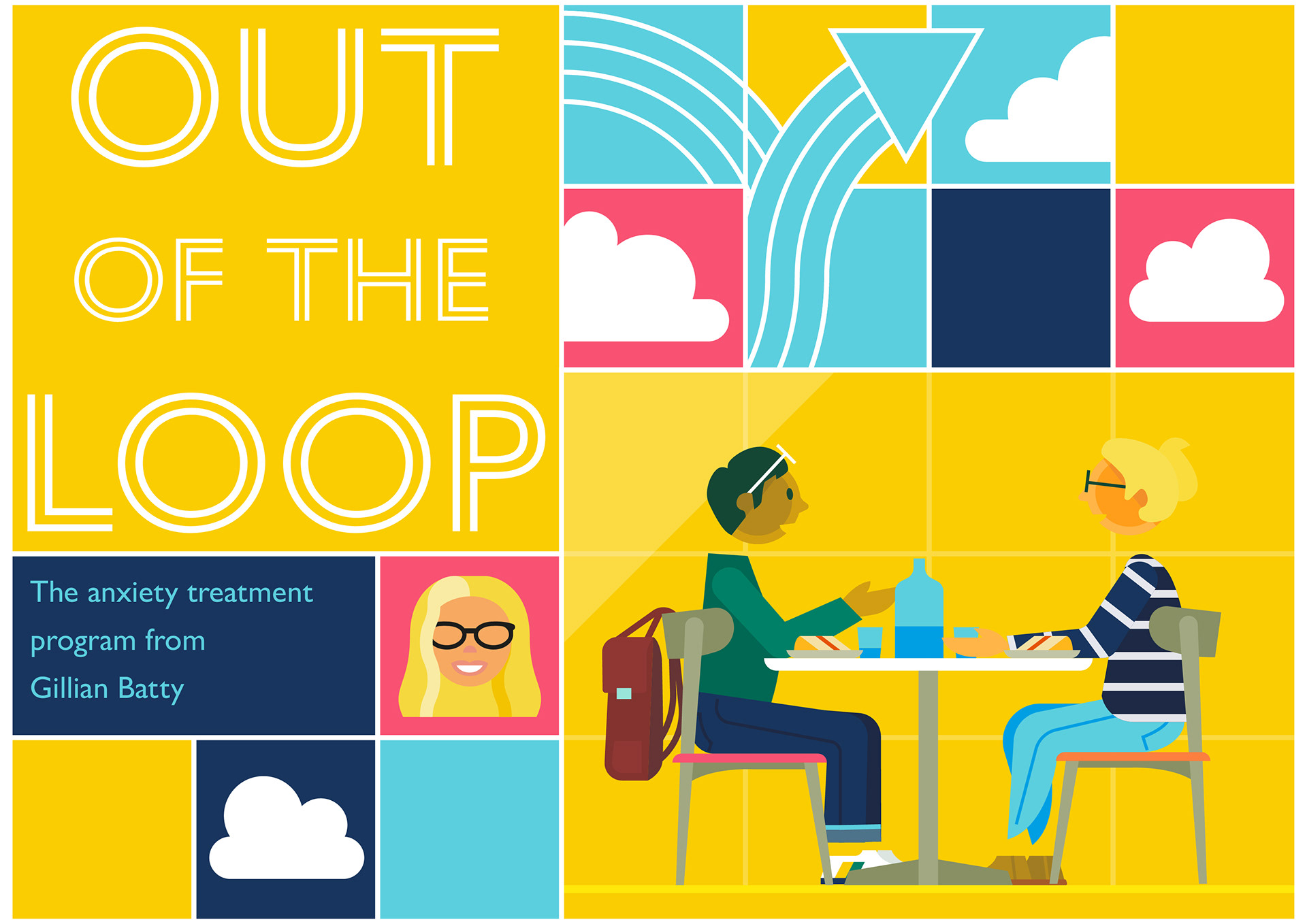 Running through the E-Book, as you follow the treatment program, there is a cafe scene that changes while the therapy session goes on and as discussions take place.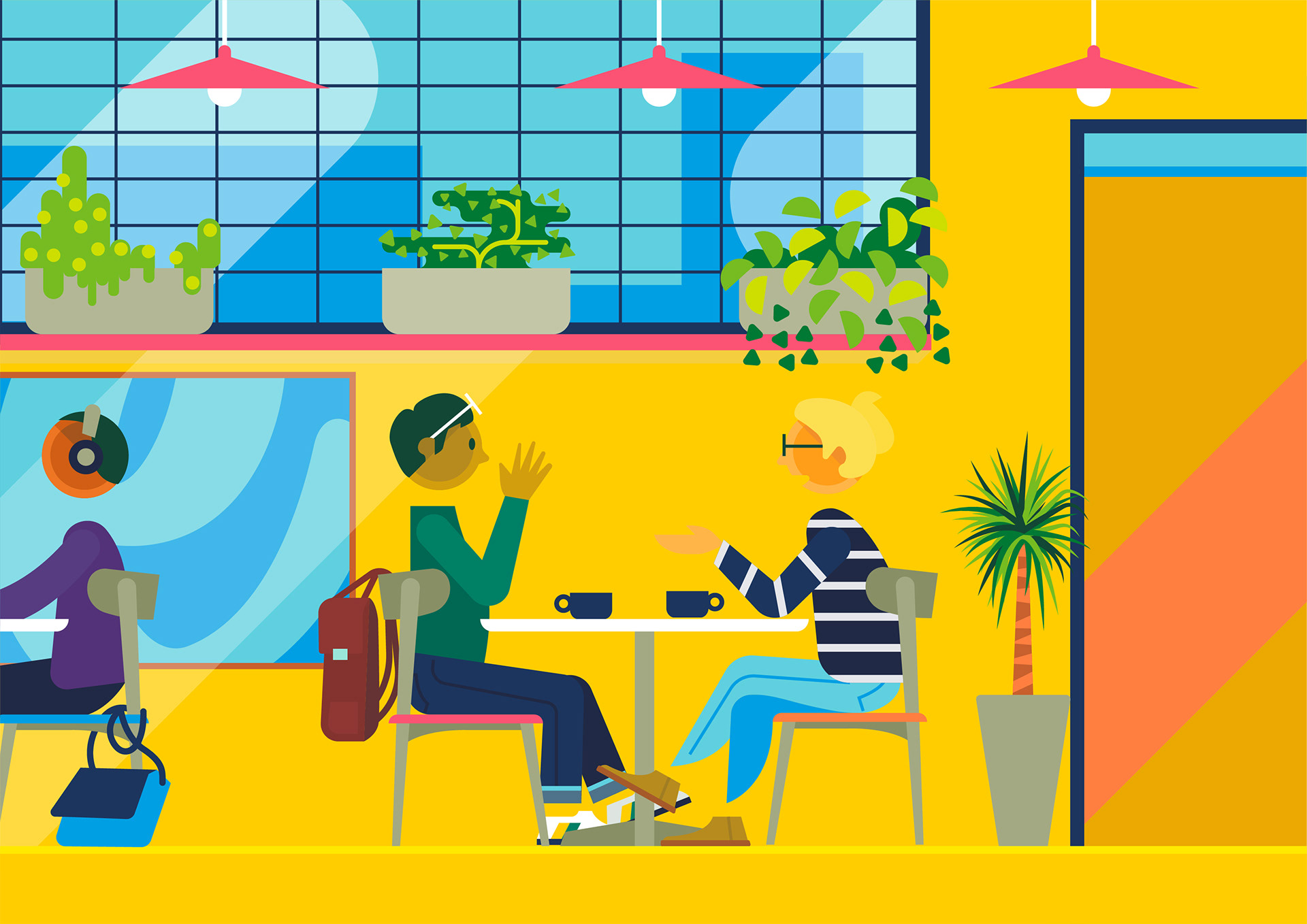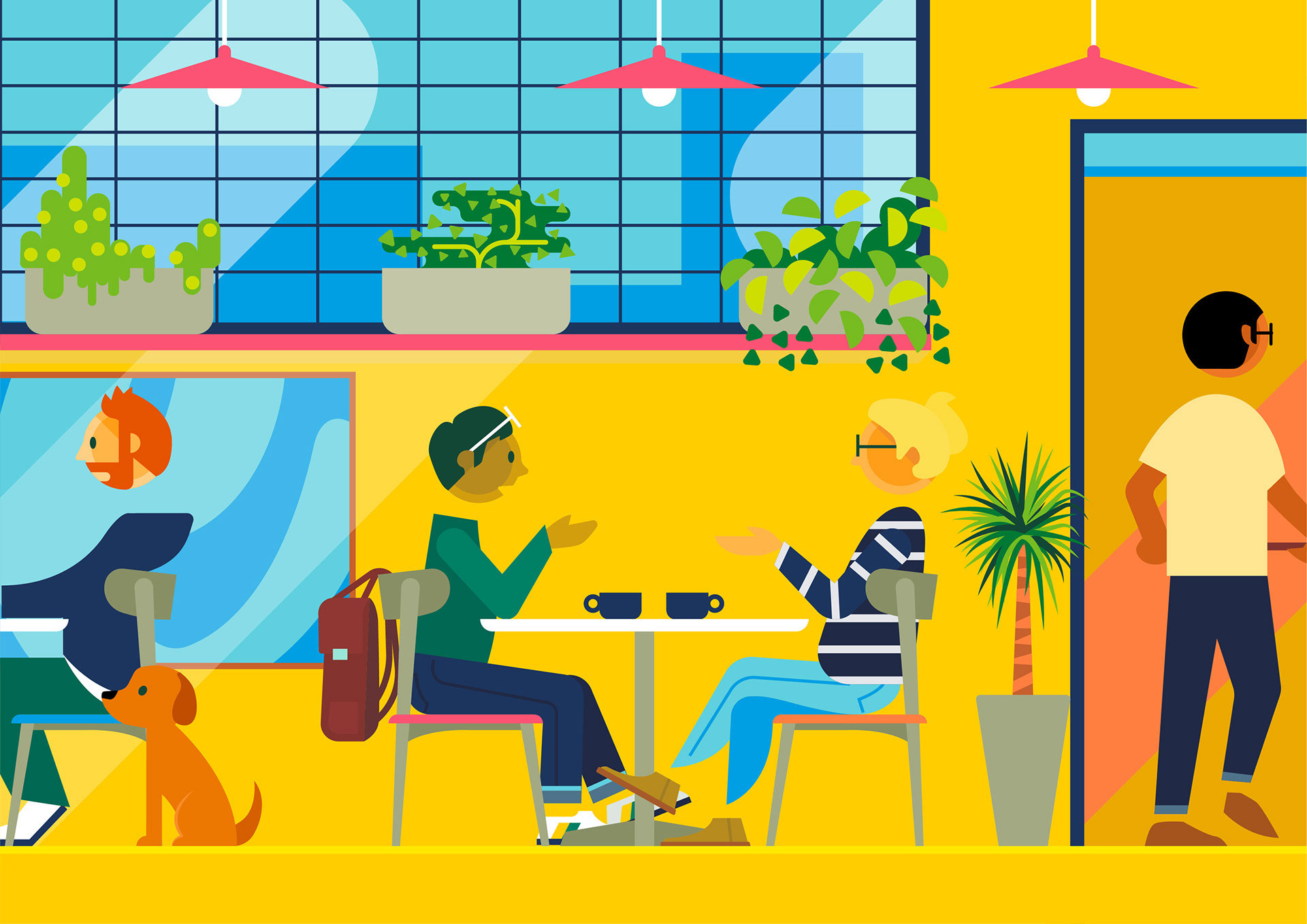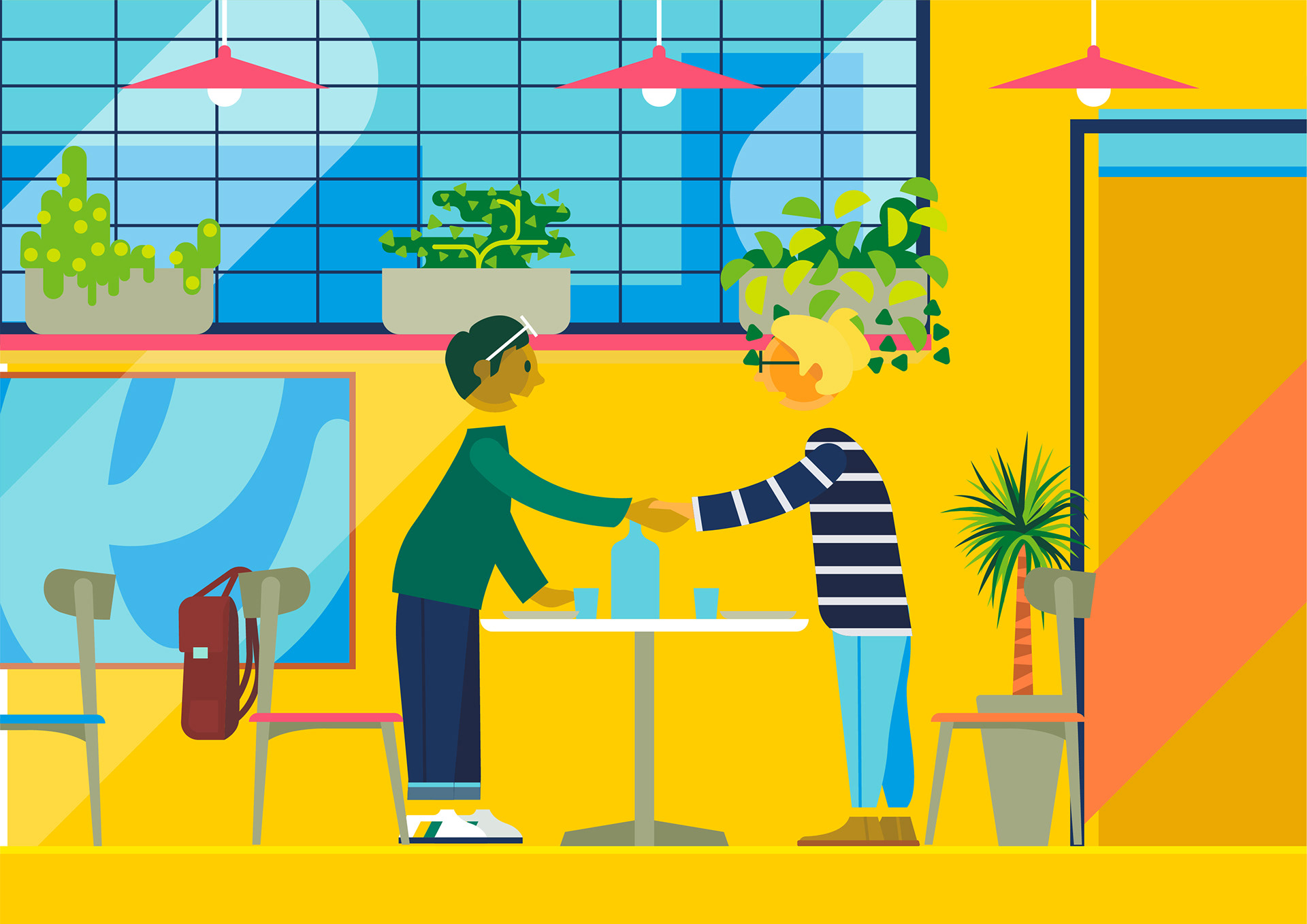 The illustrations also adorn the website, bringing colour and clarity to the information.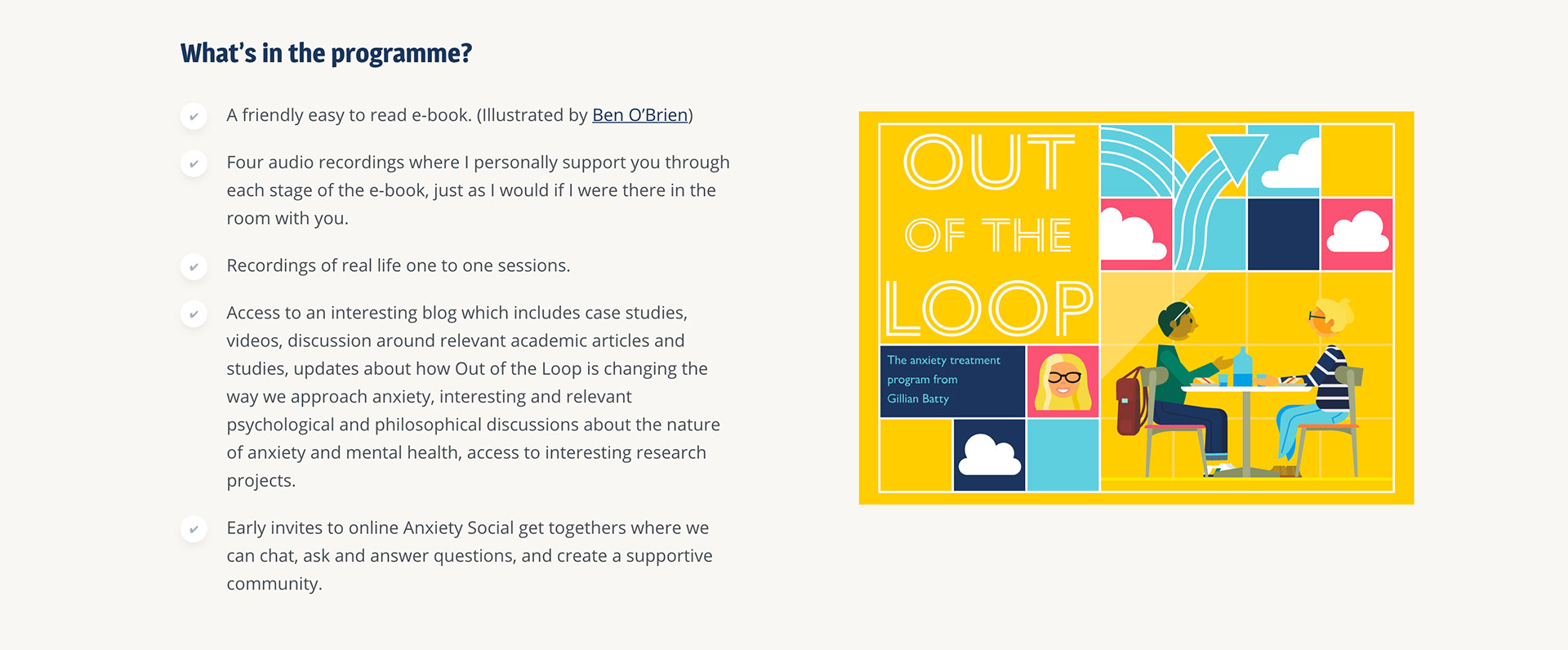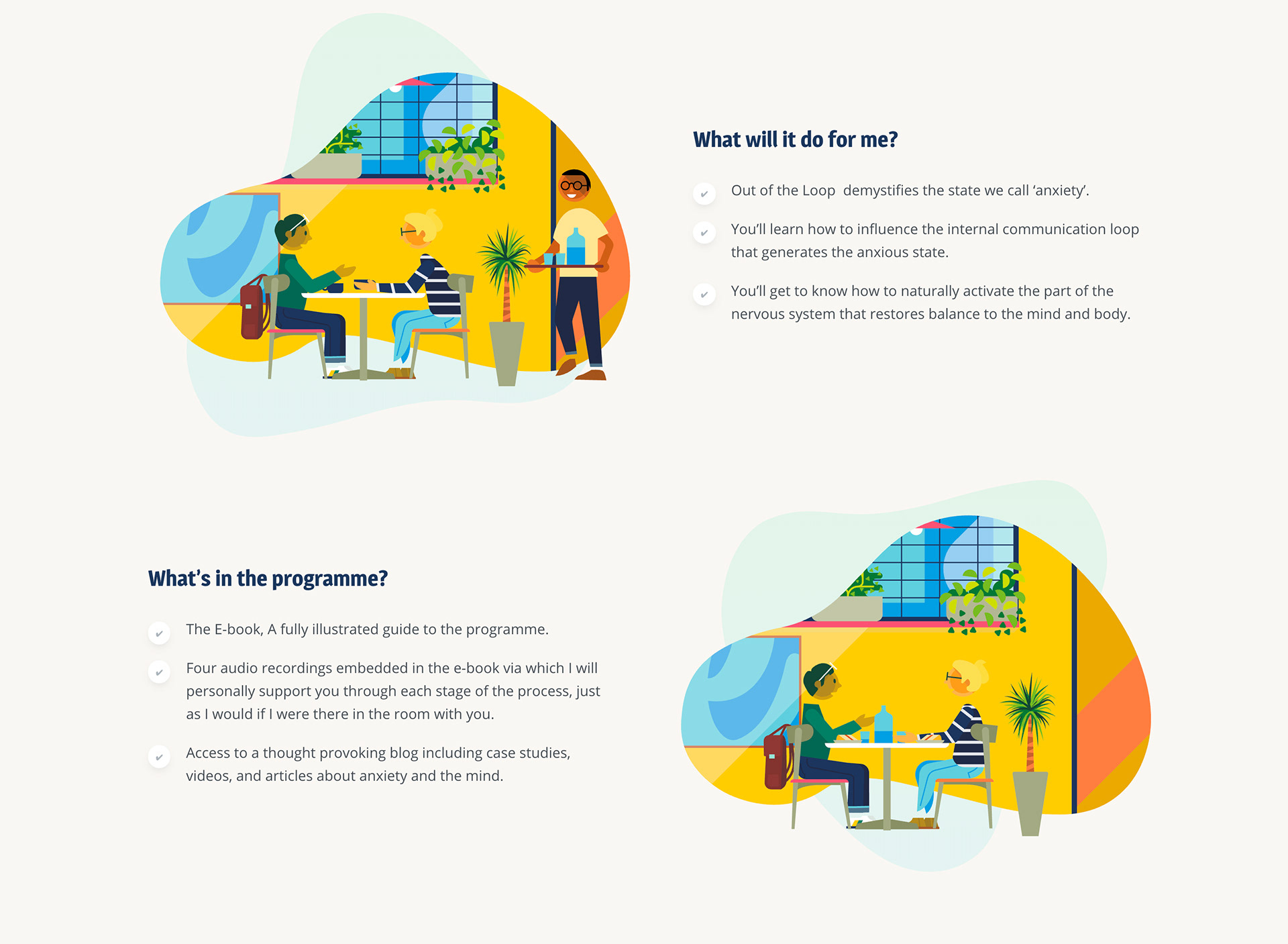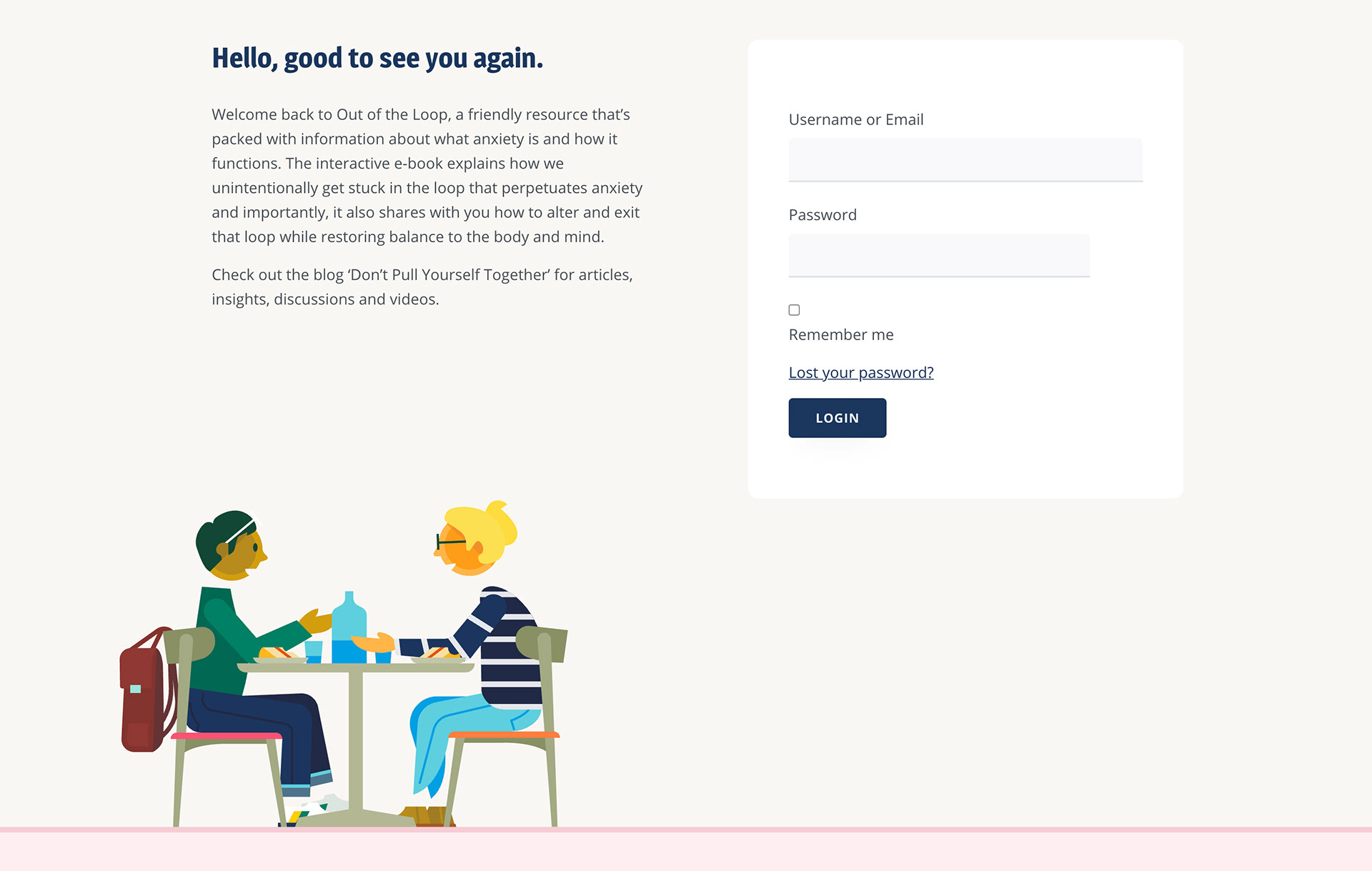 As part of the E-Book design we created a set of icons which are also used throughout the blog to denote what categories a post falls into.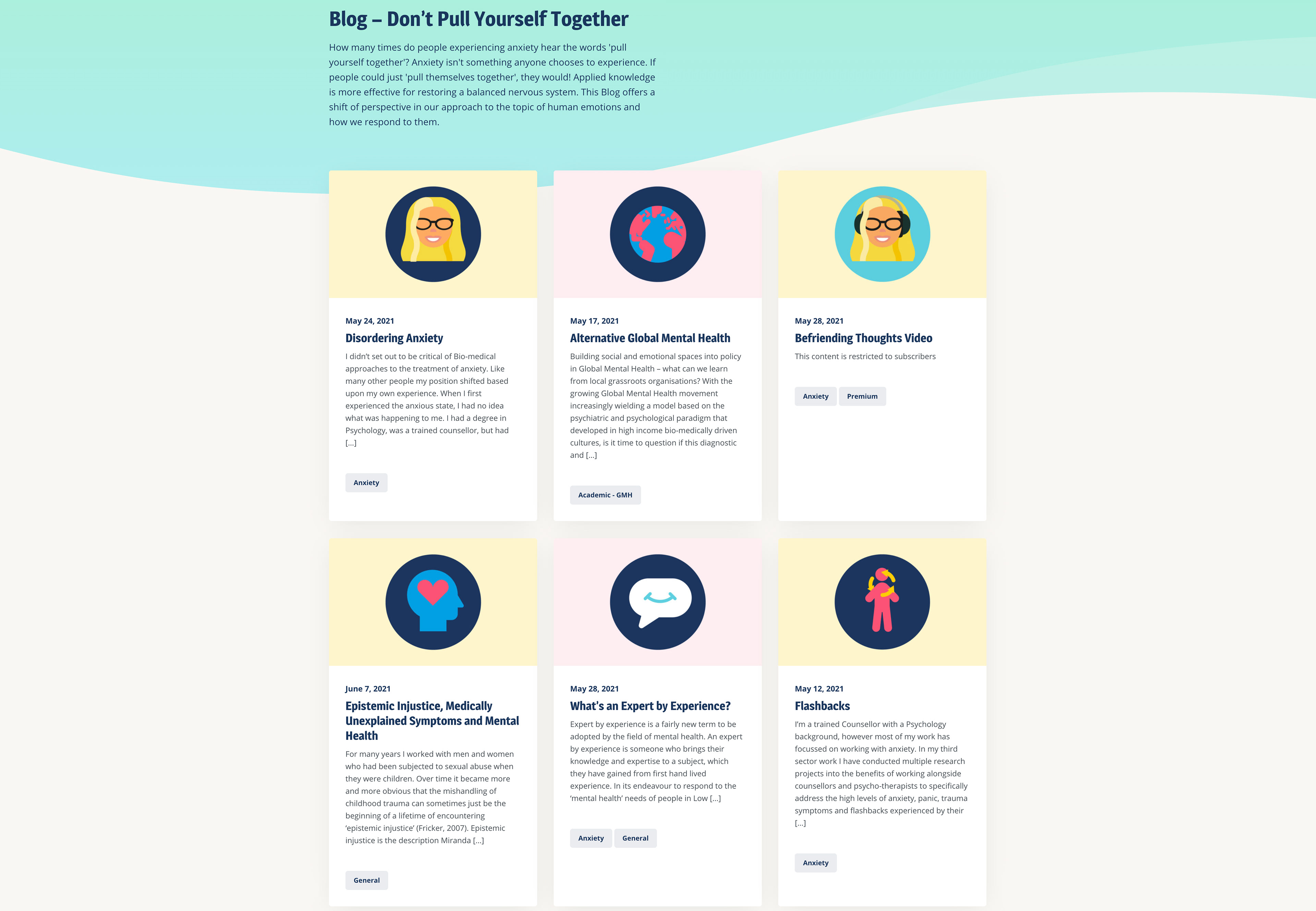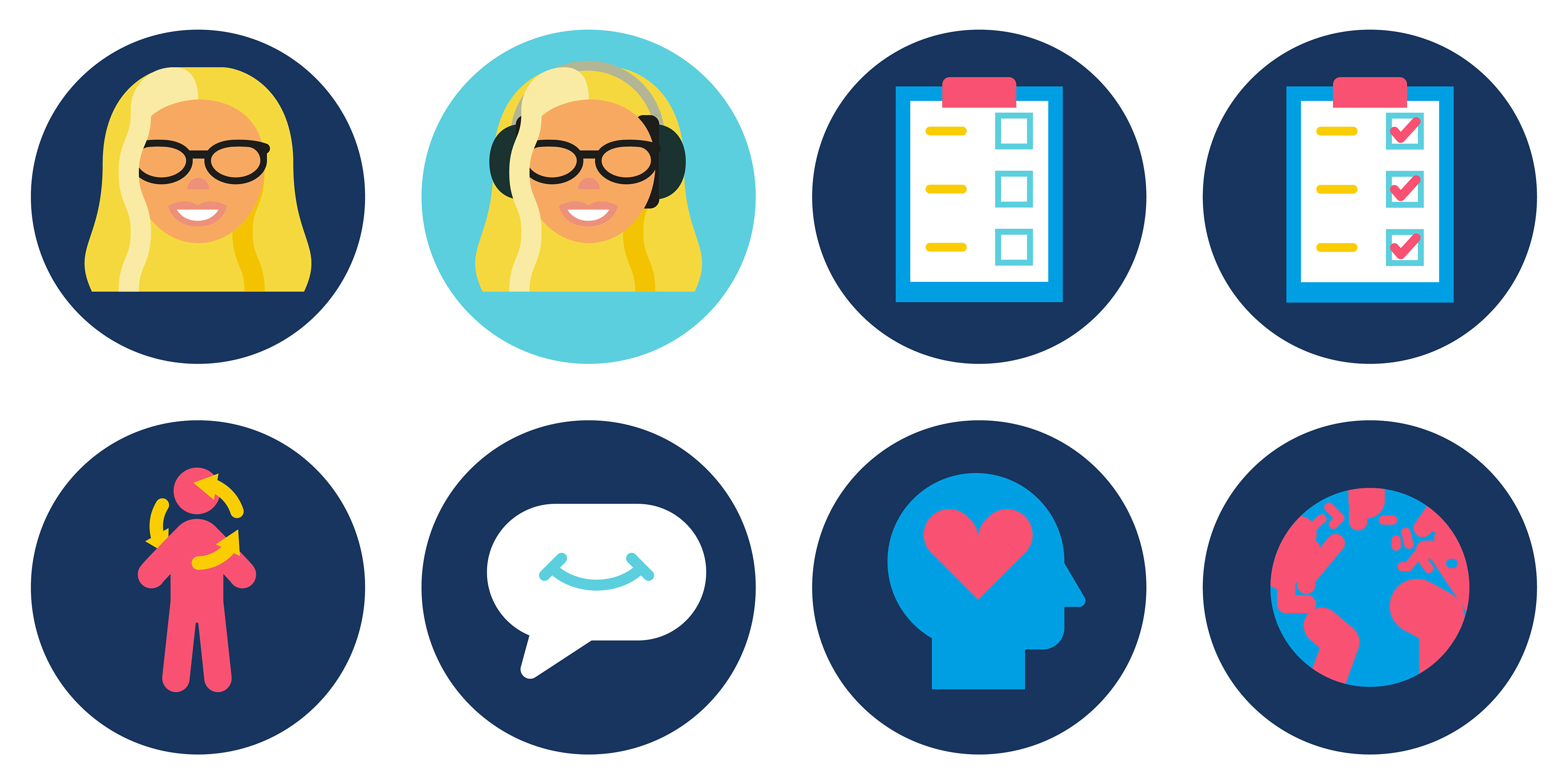 The E-Book also contains simple, bold diagrams to enable the reader to understand the process clearly and aid their development 'out of the loop' of anxiety.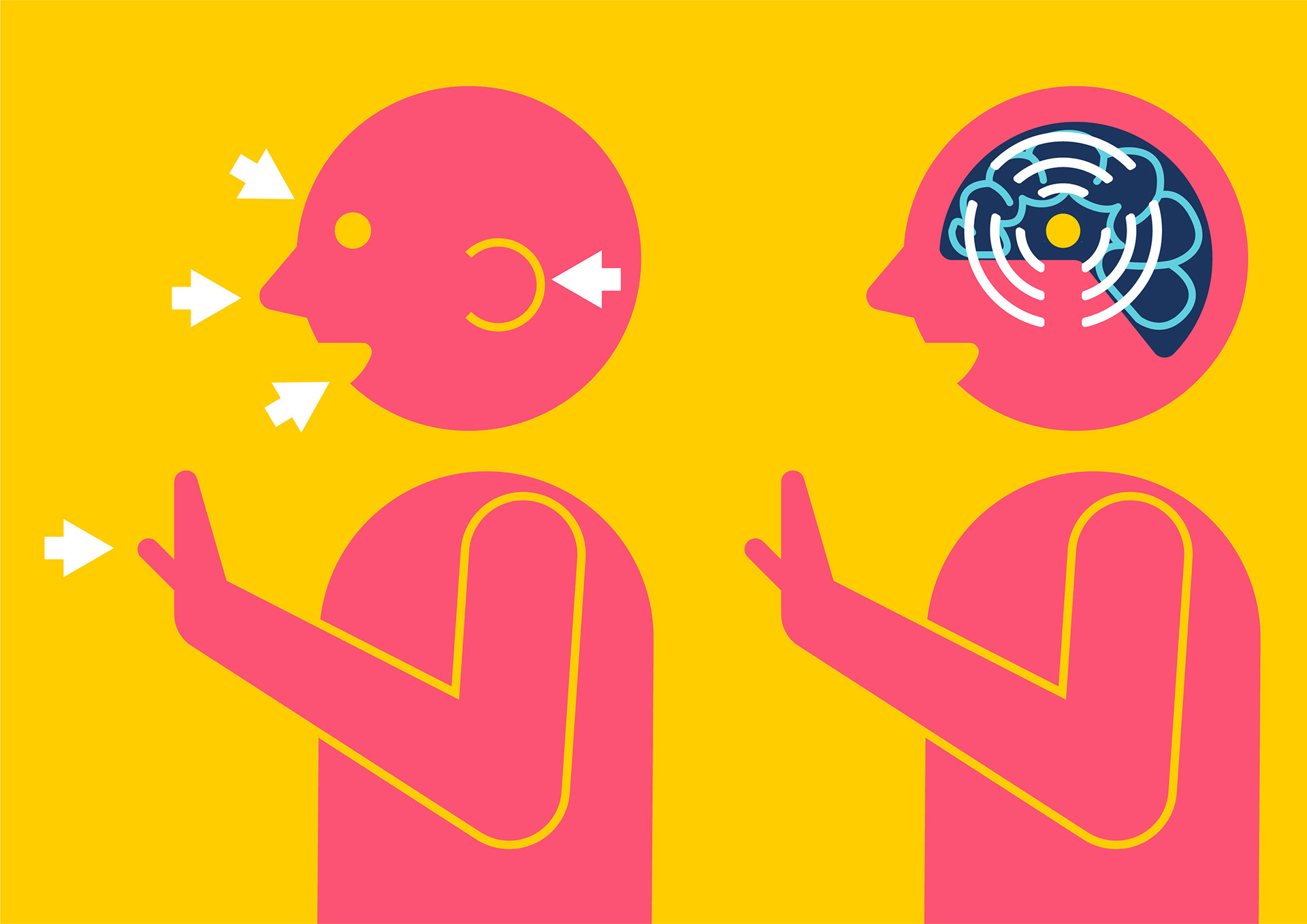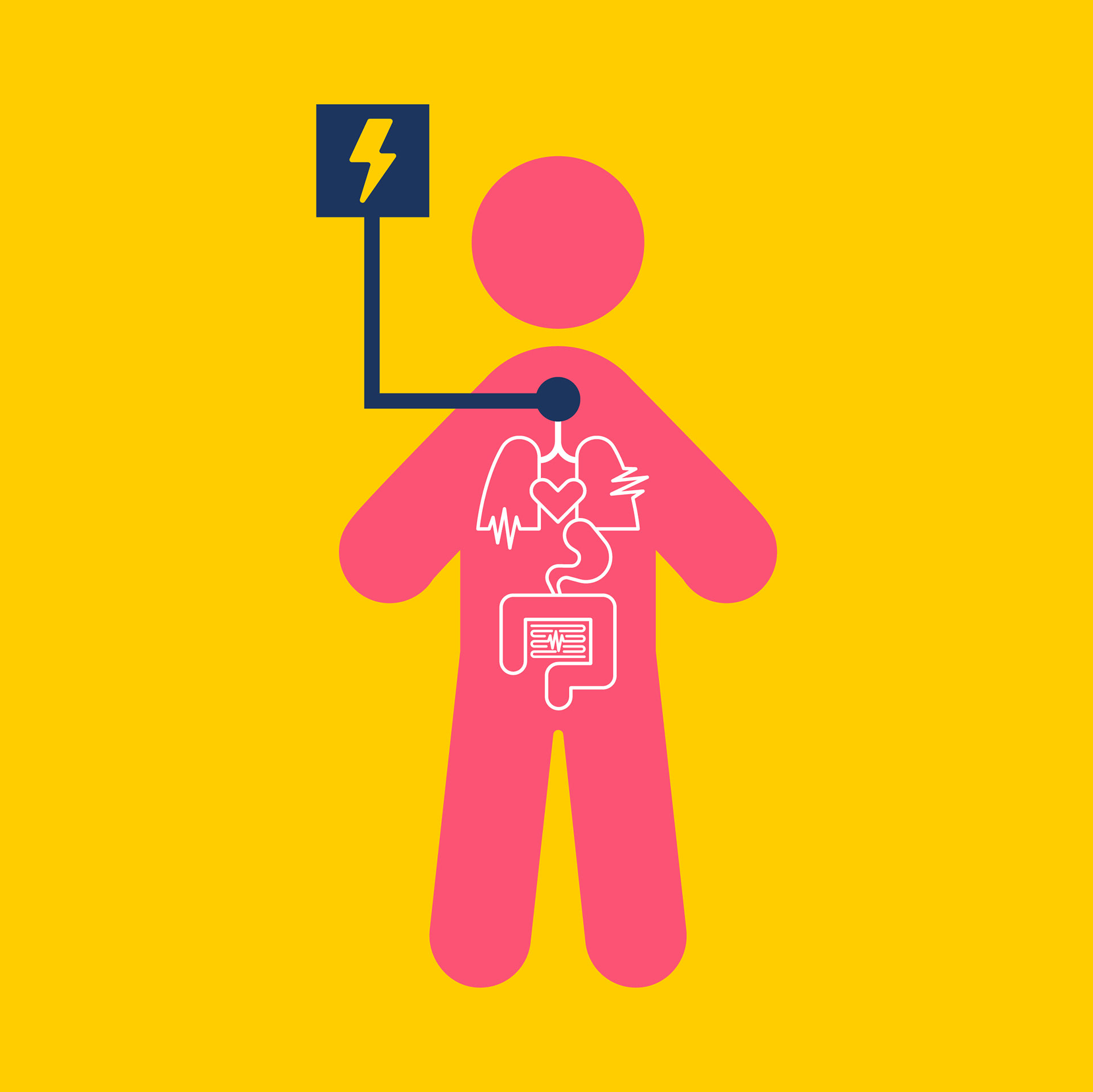 If you are tackling anxiety then I would recommend visiting 
OutoftheLoop.co.uk
and trying the program for yourself.